Cracking donations make Easter egg-stra special for young and old
An Easter Egg appeal has recorded such a cracking response that literally thousands of chocolate eggs have been donated to the deserving of all ages.
Pauline Town's Easter Egg Appeal – organised in association with a raft of partnership organisations – has seen eggs being dropped off at her Station House base over recent weeks, with Pauline reporting that donations had now topped more than 3,250 eggs – and it isn't even quite Easter yet.
Community stalwart and pub landlady Pauline, who received an MBE in the Queen's Birthday Honours last summer and who has just officially been presented with the honour, said: "We started out by appealing for 2000 Easter Eggs this year, but because of the absolutely incredible love and support that we've been shown, we have had a total of 3,250 Easter Eggs donated and distributed."
Pauline said she was overwhelmed by the generosity and support with chocolate eggs being delivered specifically to people who really need extra support. "Primarily this appeal was obviously about children – but we have been able to widen that to include elderly, isolated and vulnerable people who now know that they are loved and that they matter… that is so very special and I'm so proud of what we have all achieved together," added Pauline.
"Whether you donated one egg or a hundred – you've touched a life – and I personally want to thank you all so very much – and also to thank all our partner groups and charities who have worked with us to get those eggs to where they were needed most, and to the RSI team and other volunteers who helped to deliver them to those with no transport to collect them."
"The list really does go on and is an incredible testament to the hard work of so many support teams, both statutory ones and those of us who are 3rd sector and volunteers," added Pauline.
Kids Zone Nursery Group, based in Tameside and Radcliffe, have stepped up to help their local community once again by joining with other local nurseries to donate Easter Eggs.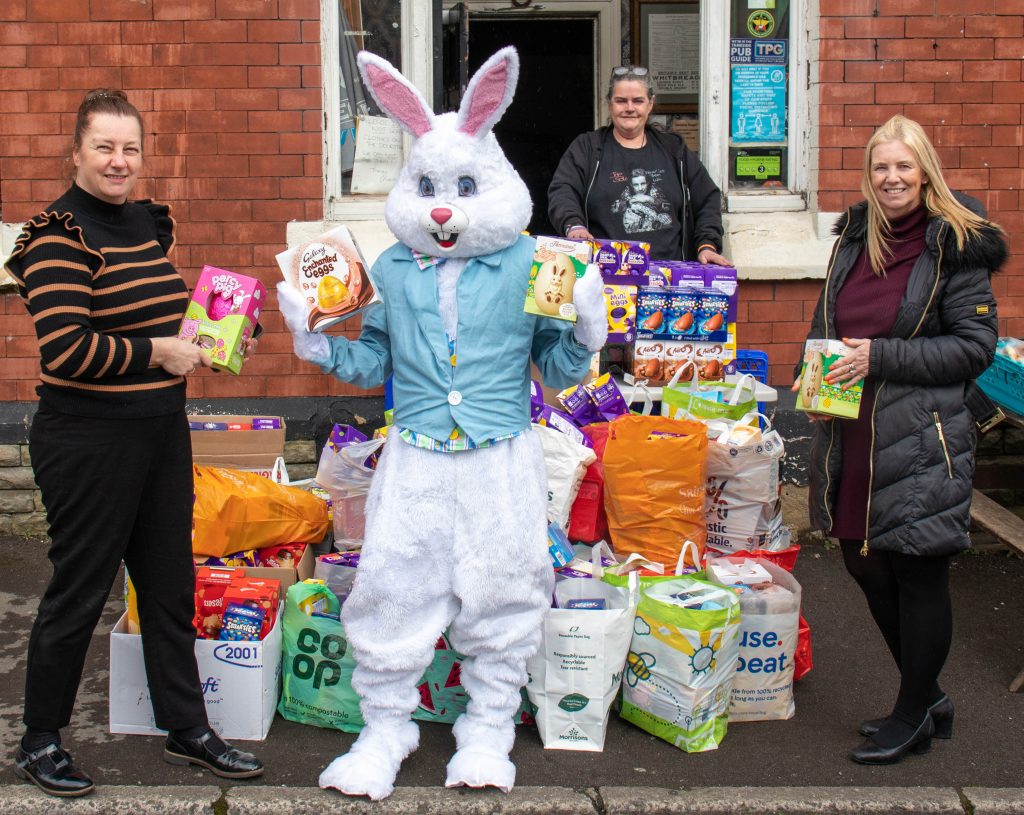 A spokesperson said: "We asked our families if they could help a local charity who supports the homeless and families in need to donate an Easter egg. Our children and parents didn't disappoint, a huge total of 575 Easter eggs were very kindly donated, which is a fantastic response.
"Kids Zone Nurseries strive to help local charities all they can and have several times donated items to local food bank charities on many occasions, building great relationships with those who run the charities and supporting them wherever they can. Previously we have donated chocolate oranges and selection boxes ensuring local children in the care system received a Christmas gift, making a big difference to those in need."